Catholic Schools NSW Teacher Feature: Our Principal, Danny Sykes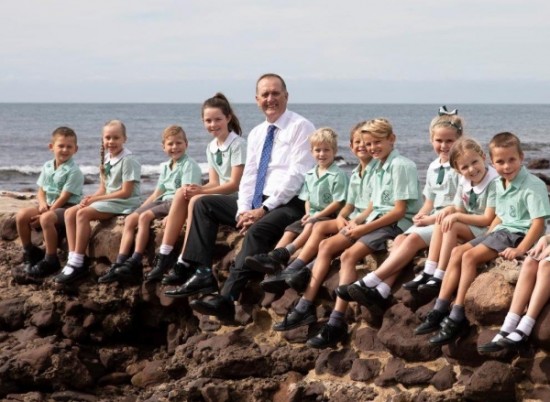 Catholic Schools NSW's latest 'Teacher Feature' stars our very own principal, Mr Danny Sykes! Catholic Schools NSW spent '#OneMinuteWith' Mr Sykes to ask him about his hopes in Catholic education and returning as principal to the primary school he once attended himself...


WHAT MADE YOU BECOME INVOLVED IN EDUCATION?
I am the youngest of five and I remember as I was growing up my mother would try to encourage my older siblings to become teachers. None of the others went down this path, but I was taken by how much my mum loved learning and valued having an education, so I decided to become a teacher.


WHERE DID YOU GO TO SCHOOL?
As a child I went here, to Stella Maris, before attending Edmund Rice College Wollongong for my secondary education.


WAS THERE A TEACHER YOU HAD THAT INSPIRED YOU OR STOOD OUT?
At Edmund Rice I was fortunate to be taught by a Christian Brother, Victor Bell in First and Second Form (Years 7 and 8). He really cared for each individual student and taught us many things including manners and etiquette.


WHAT DO YOU HOPE TO ACHIEVE IN YOUR ROLE?
In my role I hope to focus on promoting and developing an inclusive and welcoming school community, where there is a positive culture and a real focus on improving learning outcomes for all students.


IF YOU WERE EDUCATION MINISTER FOR A DAY, WHAT IS ONE THING THAT YOU WOULD CHANGE?
I would re-establish a focus on creativity in teaching, valuing the role that creative and critical thinking plays in the learning process.

---