An Interview with our School Captains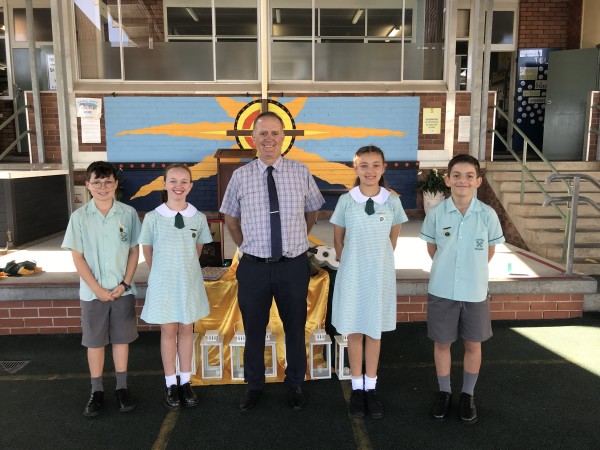 We speak to our school captains and vice captains about their leadership opportunities and responsibilities this year at Stella Maris...

How do you feel about being our school captain?
Nash: I feel honoured that the school community had faith in me to be their school captain. I was shocked but excited that I was chosen.

How do you feel about being our school vice captain?
Noemi: I was excited that people voted for me when so many other Year 6 students wanted the role. I will do the best I can as a vice captain and support the principal, teachers and captains.


What are some of the challenges you may face this year?
Noemi: Trying to get jobs completed so I don't miss out on learning time.


What are some of your roles/responsibilities as a captain?
Peter, Noemi and Nash:
Being a good role model

Completing jobs efficiently and on time
Assist teachers and staff with jobs
Provide support for carnivals, events, assemblies, Masses and public speaking
Represent our school when invited to community events

We wish our student leadership team all the best for the year ahead! Read more about Student Leadership at Stella Maris.